Post by woolebull on Dec 31, 2019 0:05:30 GMT -5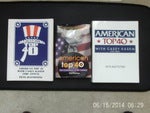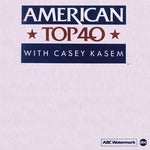 And on the HAC decade countdown, the #1 song of 2014 ("Best Day of My Life" IIRC) was not in it (at least the top 40, played an as extra). Btw the 70s also had a #1 song of a year which did not make the top 40 ("The Way We Were"), though it did place at #47 and was on the decade countdown of the top 50.
Other notes from the countdown, Ryan mentioned how Portugal the Man was the first act from Alaska to make the top 40 this decade, leaving Wyoming and Delaware as the only states that have not produced a top 40 act. My guess is George Thorogood and the Delaware Destroyers have come the closest from that state with "Willie and the Hand Jive" reaching #63 in 1985. Have no idea about Wyoming.
Ryan made a slight mistake when he said the 4 members of One Direction were all in the top 40 the same week in 2017, that such a scenario had not happened since 1974 when the 4 Beatles did it. It actually happened a few weeks later in 1975 with a different set of songs. It is amazing how short songs have become as Ryan commented that there are more songs less than 3 minutes than not and you have to go back to the 60s for the last time that was the case. Which means they could theoretically go back to a 3 hour show. I am wondering how many times Ryan has mentioned the Hot 100 in connection with something that happened this century. He mentioned how the Glee Cast had amassed a record 207 entries on that chart. I would guess that most of the times he has mentioned it was in connection with something during the time that AT40 used the Hot 100 chart. Maroon 5 after having the #2 song of the 2000s has the #1 song of the 2010s. Ed Sheeran matched Andy Gibb having the #1 song of the year in consecutive years in 2017 and 2018 but to nearly have the #1 song of consecutive decades is a feat in itself. Of course Adele matched MJ in having the #1 album of consecutive years as Ryan alluded to(with the same album of course).